E-MAIL MARKETING FORT MYERS
YOUR COMPANY'S BRANDING AND MEASURABLE RESULTS.
Hand-in-hand with Graphic Design, Identity Development & Website Engineering, JLB can create and help manage savvy email marketing campaigns for your company.

Emails with enticing graphics, stat tracking tools and a database to manage your lists… it's all possible.

Fine tuning your message. Thinking deliberately about what to say and how to say it. And expressing the most with the fewest amount of words. All are essential to crafting memorable emails to your audience.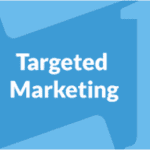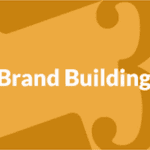 EMAIL MARKETING SETUP AND ACCOUNT CONFIGURATION
Our email marketing setup and account configuration includes the below:
Creation of account with private login and access.

Graphic design development for email template.

Import of any customer email lists into marketing database.

Syncing of website sign-up form with email marketing account so contact information is automatically imported into database.

Provide general tutorial on updating and maintenance of email account.
Through email marketing, you have the ability to reach both current and potential customers and stay top of mind while updating them on any company news or deals and discounts available at your business.
Email marketing is on the rise, and it's pretty straightforward as to why. Email marketing allows you to save money instead of ordering direct mailing advertisements, and you also can receive real-time reporting to keep track of new and returning customers.

Every email account with JLB includes:
Unlimited emails to your list of subscribers.

A revolutionary editor to drag, drop, edit, and style content within seconds.

Smart audience segmentation with unlimited groups and fields.

Seamless integration with popular CRM, e-commerce, event, survey, and social tools.

A customized template design to match your brand and identity.

Automated emails for welcomes, sales events, newsletters, win-backs, and nurture series.

Real-time analytics and insights.

The support of JLB throughout the entire process when needed.
Our platform at JLB is EMMA-based. It provides an email list management solution that gives you the ability to perform a range of actions that will benefit your overall email marketing campaigns, including the ability to import, organize, grow and segment your email lists in just a few clicks.Through the help of list management tools, you will be able to send out customized and targeted email blasts easily as the tools help you identify the correct list of customers for your specific message during a certain time.

Import – Bring in customer data from anywhere.

Organize – Create unlimited groups and personalize fields for smarter targeting.

Segment – Build dynamic segments from customer data, including response, survey and social sharing history.

Grow – Customize and embed signup forms that automatically add new subscribers to your list.
MOBILITY SERVICES
With mobile use on the rise day by day, it is essential to have mobile-responsive email templates to make your e-blasts look good on every device whether it is a desktop, tablet or smartphone. We will create these mobile-ready templates for you so that you can easily use these with the drag and drop editor and just add your content, and send away.
Reporting
The email marketing reporting tools with provide you with insight into how your customers are reacting to your e-blasts. You will be able to see the amount of opens off the bat, and then by connecting your Google Analytics account, you can also track any activity on your website from these e-blasts.
Response — The ability to see your email campaign results in real-time.
Report on total mailings sent, open rates and click-through rates.

View interactive charts that show mailing data trends over time.
Google Analytics Tracking – The ability to see website actions via the email campaigns.
Report on total mailings sent, open rates and click-through rates.

Monitor email engagement on your website.