WEBSITE DESIGN FORT MYERS
ORGANIZED TO PROVIDE AN IMPACTFUL WEBSITE SOLUTION, ENABLE IT AND SUPPORT IT.
PROFESSIONAL WEB DESIGN

Our design team's expertise allows us to build professional, high-end websites that include a strong interactive and digital brand strategy, in addition to being mobile-responsive. Our websites are specifically created to drive the quality traffic you are looking for.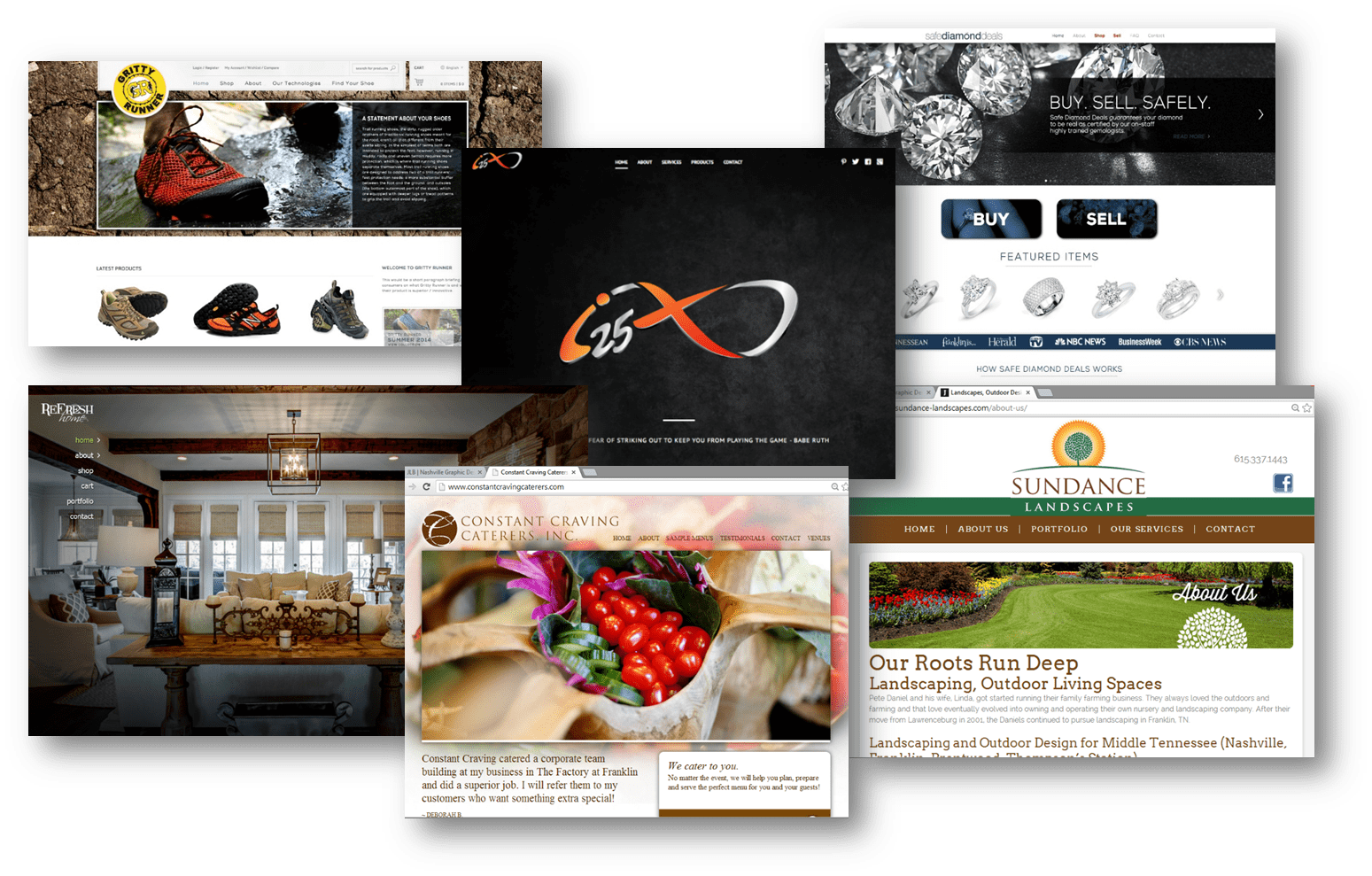 ONLINE BRAND & MARKETING EXPERTISE:

We have over 25 years of experience in business sales & marketing.

We have over 20 years of experience in operation and infrastructure support service.

Our talent is focused on powerful web design and digital branding.

We have an award-winning graphic and web design team in-house.

We have talented team members specializing in video and audio engineering and development.

We have superior website development and operations management.

Our in-house team consists of locally-recognized online marketing and content management expertise, along with much more.
CUSTOMIZED FEATURES

At JLB, we allow our clients to pick which custom features they require for their new website to package into their project. Some examples of customized features include adding an events calendar, embedding videos on the site, creating rotating banners, adding advanced image galleries, adding an RSS feed, and much more.
PERSONALIZED WEB DESIGN LOOK & FEEL

Our design team participates in one-on-one collaboration sessions with our clients so that, together, we can create a powerful branded image for your business online.
MODIFICATIONS

We know that businesses are constantly changing. At JLB, we have ongoing and on-demand website and digital marketing support for any modifications you may need moving forward.
ONLINE & DIGITAL MARKETING

Once your website is built, it is submitted to over 100 popular directories, search engines, social sites, and more. Successful marketing strategies such as search engine optimization (SEO) and pay-per-click (PPC) can also be deployed as options after your website is built so that your website can appear in search engines such as Google, Yahoo and Bing.
At JLB, we build websites so that SEO can be taken to the fullest advantage. We make sure your website is engineered for search. After you begin your complete SEO campaigns, search engines like Google and Bing will be able to find and display your website so potential customers can find your business online.